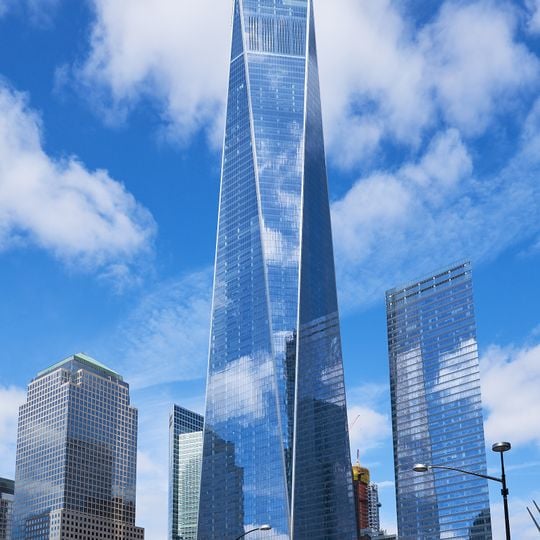 One World Trade Center
About
One World Trade Center, Skyscraper in New York City
Description: One World Trade Center is the main building of the World Trade Center complex in Lower Manhattan, New York City.
History: It is the tallest building in the Western Hemisphere, and the sixth-tallest in the world.
Culture: The tower's architecture and engineering were performed by Skidmore, Owings & Merrill.
Practical: The observation deck offers breathtaking views of the city.
Did you know ?: It was built on the site where the September 11 attacks took place.
Location: Manhattan
Inception: November 3, 2014
Architects: David Childs, Skidmore Owings Merrill, Daniel Libeskind
Official opening: November 3, 2014
Architectural style: postmodern architecture
Floors above the ground: 94
Floors below the ground: 5
Elevators: 73
Height: 541.3 m
Material: bulletproof glass, reinforced concrete, steel, aluminium
Address: 285 Fulton Street, Manhattan, New York City, U.S. 10007
Website: onewtc.com
Sources: Wikimedia, OpenStreetMap