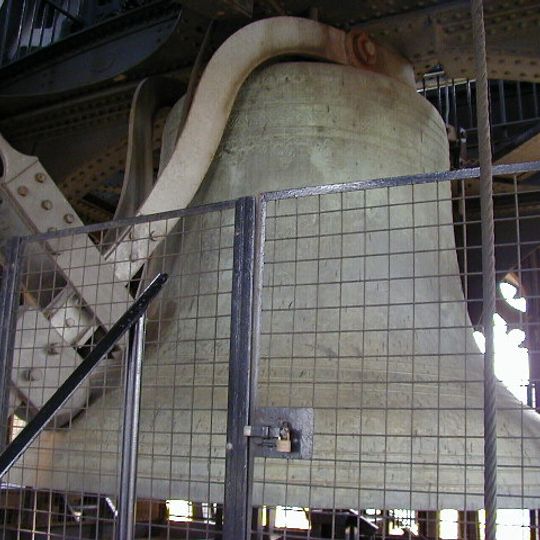 Big Ben
Big Ben is the nickname of the large 13.5 tonne bell situated on the top of the Elizabeth Tower, the clock tower of the Palace of Westminster, which is the seat of the British Parliament in London. The tower was renamed in honor of Queen Elizabeth II's Diamond Jubilee in 2012. Previously, it was simply called the Clock Tower. By metonymy, the bell's name is also commonly used to refer to the clock as a whole and the tower which houses it all. It is a symbol of the city of London.
Only people who reside in the UK can visit the clock tower, after obtaining authorization.
The building faces the Thames, between Westminster Bridge and Westminster Abbey.
About
Big Ben, bell within the clock tower at the Palace of Westminster in London, England
Inception: April 10, 1858
Architect: Augustus Pugin
Official opening: May 31, 1859
Elevation above the sea: 17 m
Mass: 13.7 t
Website: parliament.uk/bigben