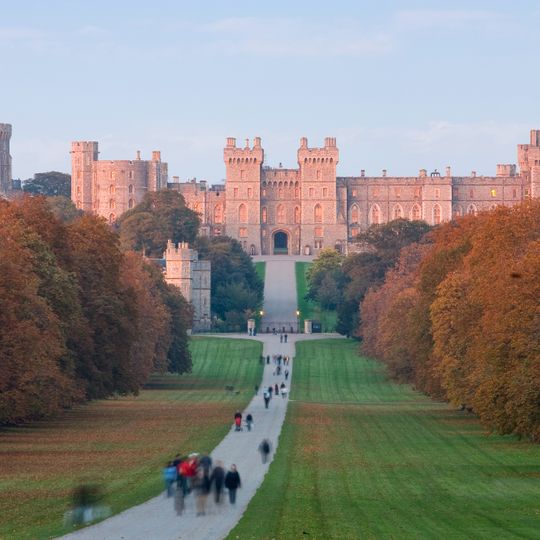 Windsor Castle
Windsor castle is a royal residence located in Windsor, England, in the county of Berkshire. It's well known as the home of the english and british Royal Family and has a long history spanning over a thousand years.

The first Windsor castle was constructed in the 11th century, following the Norman conquest of England by William the Conqueror. Since the time of king Henry I, it has been used as the regular home of the ruling monarch and is the oldest palace in Europe to be continuously occupied.

The castle's early 19th century state apartments have been described as expressing « a superb and unrivalled sequence of rooms widely regarded as the finest and most complete expression of later georgian taste ». Inside the castle walls is the 15th century St George's Chapel, which is considered to be one of the greatest achievements of english Perpendicular gothic design.

Originally built in a motte-and-bailey style with three wards surrounding a central mound, Windsor castle was designed to protect the outskirts of London and control a strategic part of the river Thames. As it developed over time, it was fortified with stone walls to withstand attacks like the siege during the first Baron's war at the start of the 13th century.

In the middle of the 13th century, king Henry III built a luxurious royal palace at Windsor castle. Edward III later constructed an even more impressive palace, making it the most expensive secular building project of the entire Middle Ages in England. This palace remained in use through the Tudor period and saw much use by Kings Henry VIII and Elizabeth I.
About
Windsor Castle, royal residence at Windsor in the English county of Berkshire
Location: Windsor and Maidenhead
Inception: 1070
Architect: Hugh May
Address: Windsor SL4 1NJ