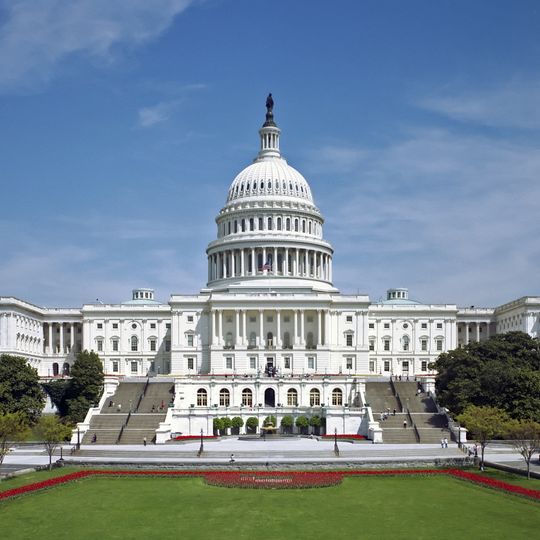 United States Capitol
About
United States Capitol, Government building in Washington, D.C.
Description: The United States Capitol is a monument, a working office building, and one of the most recognizable symbols of representative democracy in the world.
History: Construction of the U.S. Capitol began in 1793 and it has been built, burnt, rebuilt, extended, and restored.
Culture: The Capitol also houses an important collection of American art, and it is an architectural achievement in its own right.
Practical: It is open for guided tours only, all visitors must obtain a pass through the website or via their Representative or Senator.
Did you know ?: The Statue of Freedom, the colossal statue that adorns the dome, was added to the building in 1863.
Location: Washington, D.C.
Inception: September 18, 1793
Architects: William Thornton, Étienne Sulpice Hallet, Benjamin Henry Latrobe, Charles Bulfinch, Thomas Ustick Walter, August Schoenborn, James Hoban, George Hadfield, Robert Mills, Montgomery C. Meigs, Edward Clark, Elliott Woods, David Lynn, J. George Stewart, George M. White, Alan Hantman, Stephen T. Ayers, Brett Blanton
Architectural style: Neoclassical architecture
Floors above the ground: 5
Height: 88 m
Length: 500 m
Width: 400 m
Length: 500 m
Material: brick, marble, glass brick, cast iron
Address: First St SE, Washington, DC 20004 20004
Phone: +12022268000
Website: aoc.gov/explore-capitol-campus/buildings-grounds/capitol-building
Source: Wikimedia