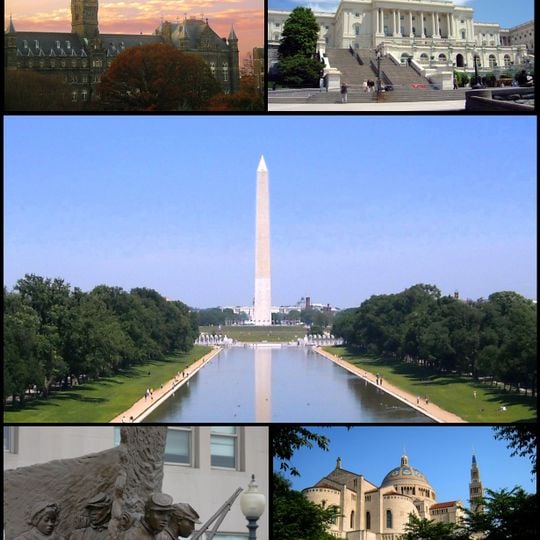 Washington, D.C.
About
Washington, D.C., U.S. capital city
Description: Washington, D.C., formally known as the District of Columbia, is the capital of the United States and houses all three branches of the US Federal Government.
History: Designed by Pierre Charles L'Enfant, it was established on July 16, 1790.
Culture: The city is known for its museums and historical landmarks such as the Smithsonian Institution and Washington Monument.
Practical: It's called D.C. (District of Columbia) to differentiate it from the state of Washington on the west coast.
Did you know ?: Unlike states, the residents of D.C. do not have voting representation in Congress.
Location: District of Columbia
Inception: July 16, 1790
Population: 689545
Elevation above the sea: 72 m
Website: dc.gov
Sources: Wikimedia, OpenStreetMap